Are you tired of grappling with stubborn stains and dingy carpets? Do you yearn for a fresh, pristine living space that exudes comfort and cleanliness? Are you seeking a reliable, experienced carpet cleaning Brisbane professional to rejuvenate your flooring?
Look no further than Bennett's Services, your trusted partner in carpet care for over two decades. With a dedication to reviving your carpets to their former glory and a commitment to exceeding your expectations, Bennett's Services is your top choice for carpet cleaning in Brisbane.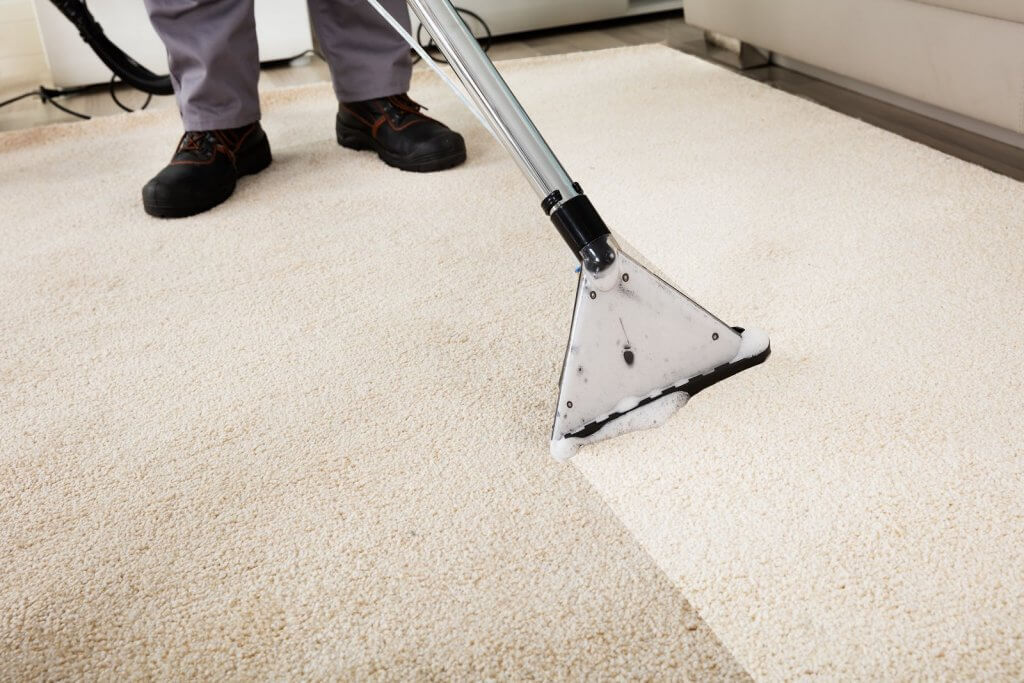 Explore our services today, receive a free quote, and discover how we can transform your carpets. Contact us at 1300 661 008, and let your carpets experience a new lease of life.
Is It Better to Clean Your Carpet or Professionally?
It's generally better to have your carpets professionally cleaned. While DIY carpet cleaning might seem like a cost-effective and convenient option at first glance, there are several compelling reasons why entrusting this task to experts is the wiser choice.
Vintage wet pussy fitness video
tren enanthate
nude fitness forum shemale tube
Expertise and Experience: Professional carpet cleaners like Bennett's Services have years of experience and training in dealing with various carpet types, materials, and stains. They possess in-depth knowledge of the best cleaning methods and products for each situation.
On the other hand, a DIY cleaner may not have the same expertise, potentially leading to mistakes that can damage or prematurely wear out your carpets.
Effective Equipment: Professional carpet cleaning companies invest in high-quality equipment, such as industrial-grade steam cleaners and powerful extraction machines. These machines can penetrate the carpet fibres, removing embedded dirt, allergens, and bacteria.
In contrast, most rental or home-use machines lack the power and efficiency of professional equipment, resulting in only surface-level cleaning. This leaves dirt and grime lurking beneath the surface, causing long-term damage to your carpets.
Time and Convenience: DIY carpet cleaning can be a time-consuming and physically demanding task. It involves moving furniture, vacuuming, applying cleaning solutions, and operating the equipment.
For most people, this process can take several hours, if not an entire day. On the other hand, professional carpet cleaners can complete the job quickly and efficiently, allowing you to save valuable time and energy.
Stain Removal: Tough stains, such as wine spills, pet accidents, or oil-based stains, can be a real headache for homeowners.
Professionals have the experience and specialised products to effectively remove these stubborn blemishes. If you attempt to remove such stains alone, you may risk worsening the situation, potentially setting the stain or spreading it further.
Health and Allergen Control: Carpets can harbour dust mites, allergens, and bacteria that can affect indoor air quality and trigger allergies. Professional carpet cleaners use methods that clean the visible dirt and eliminate these hidden health hazards, promoting a healthier living environment. A DIY cleaning may not provide the same level of allergen control.
Preservation of Carpet Quality: Regular professional carpet cleaning extends the life of your carpets. Over time, dirt and grime accumulate, causing fibres to wear down and fray. Professional cleaning restores the carpet's appearance and helps maintain its structural integrity. DIY cleaning may contribute to faster carpet deterioration due to the risk of over-wetting or using improper cleaning agents.
In a common scenario, you clean your carpets independently to save money. You rent a carpet cleaning machine from a local store and follow the instructions. Unfortunately, without the proper expertise and equipment, you might oversaturate the carpet, causing mould and mildew growth, or you could use the wrong cleaning products, leading to colour fading or damage.
Conversely, if you had hired professionals like Bennett's Services, they would have assessed your specific carpet type, identified the stains, and used the appropriate techniques and products to ensure a thorough and safe cleaning process. You would have had peace of mind knowing your carpets were in capable hands.
What Services Does Bennetts Offer?
We, at Bennetts, take pride in offering a comprehensive range of services to cater to all your cleaning and maintenance needs. Our commitment to excellence is reflected in the following services we provide:
Marine Carpet Cleaning: Our specialised marine carpet cleaning service is designed to keep your boat or yacht pristine. We understand the unique challenges of marine carpets, such as exposure to moisture and saltwater, and utilise tailored cleaning methods to remove dirt, stains, and odours, ensuring a fresh and clean onboard environment.
Body Corporates Brisbane Cleaning: We offer dedicated cleaning solutions for body corporates in Brisbane. Our experienced team ensures that common areas, shared spaces, and amenities are meticulously cleaned and maintained. This service helps enhance the residents' overall living experience and maintains the property's value.
Tile and Grout Cleaning: Our tile and grout cleaning service revitalises the appearance of your floors and surfaces. We use advanced equipment and cleaning agents to remove stubborn dirt and grime, leaving your tiles and grout lines looking like new. This not only improves the aesthetics of your space but also contributes to a healthier environment by eliminating hidden contaminants.
Pest Control: We provide comprehensive pest control services to protect your home or business from unwanted intruders. Our skilled technicians are well-versed in pest control techniques and use safe, environmentally friendly methods to eradicate pests, including ants, cockroaches, rodents, and more. We offer both preventative and reactive pest control solutions.
Upholstery Cleaning: Your furniture plays a significant role in your daily comfort and aesthetic appeal. Our upholstery cleaning service ensures that your sofas, chairs, and other upholstered items are free from dirt, allergens, and stains. We use gentle yet effective methods to restore the beauty and cleanliness of your upholstery.
Couch Cleaning: Our specialised couch cleaning service focuses on keeping your favourite seating spot impeccable. We carefully clean and sanitise your couch, addressing any spills, odours, or general wear and tear. This service not only enhances the longevity of your couch but also creates a more inviting living space.
Contact Us For the Best Carpet Cleaning Brisbane Services!
Looking for the finest carpet cleaning Brisbane near me services? Contact us today to receive your FREE quote! Transform your carpets and living spaces with our expert care.
Call us at 1300 661 008 and experience the Bennett's Services difference. Your cleaner, healthier carpets are just a call away