Are you searching for an expert body corporate carpet cleaning and pest control Brisbane services? Look no further than Bennetts Carpet Cleaning and Pest Control. We recognise the exacting standards expected by body corporates regarding commercial cleaning, whether in communal areas or individual apartments.
We pride ourselves on delivering professional and high-standard service, collaborating with numerous body corporates and on-site managers. We aim to provide top-notch cleaning and pest control solutions for your complex.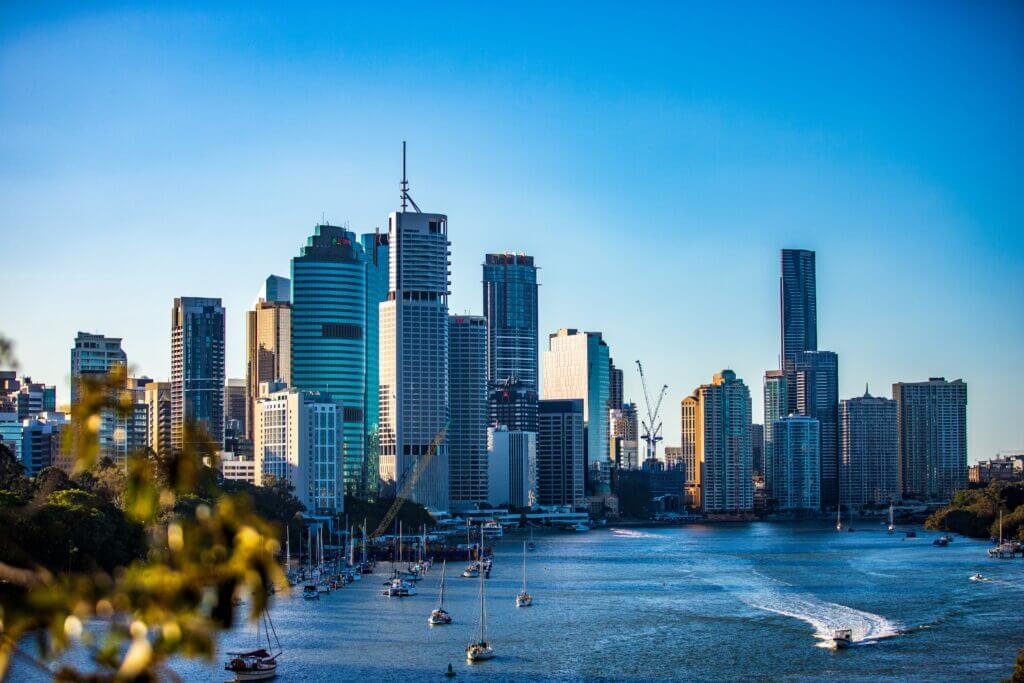 Bennetts Services is here to cater to your needs if you manage a body corporate or serve as an on-site manager. We offer a range of flexible maintenance programs designed not only to meet your requirements but also to align with the budgets set by your committees.
Whether you oversee a quaint 6-apartment block or a towering 300-room complex, Bennetts Carpet Cleaning and Pest Control Services is your trusted partner.
With over 20 years of experience, Bennetts Services has garnered a strong reputation in the field. Contact us for a free quote at 1300 661 008.
Why Choose Us for Your Body Corporates Carpet Cleaning and Pest Control?
Choosing Bennetts Carpet Cleaning and Pest Control for your Body Corporates' carpet cleaning and pest control needs is a decision rooted in several compelling reasons. Below, we outline five key factors that make us the ideal choice for maintaining the cleanliness and hygiene of your commercial spaces.
Extensive Experience and Expertise: With over two decades of experience in the industry, Bennetts Services has honed its expertise in carpet cleaning and pest control. Our seasoned professionals have encountered many challenges and have the knowledge to address them effectively. We bring this wealth of experience to each project, ensuring your Body Corporate receives top-notch service.
Tailored Maintenance Programs: We understand that every Body Corporate is unique, with distinct requirements and budgets. Bennetts Services offers tailored maintenance programs that can be adjusted to suit your specific needs. Whether you manage a small apartment complex or a large-scale tower, our flexibility in crafting maintenance plans ensures your budgetary constraints are met while delivering exceptional service.
Cutting-Edge Equipment and Eco-Friendly Solutions: Our commitment to quality is reflected in our state-of-the-art equipment and eco-friendly cleaning solutions. We employ the latest technology to ensure thorough cleaning and pest control while being environmentally responsible. This enhances the environment's safety and the residents' health within your Body Corporate.
Dedication to High Standards: Maintaining high standards is non-negotiable for us. We understand that Body Corporates demand nothing less than excellence regarding cleanliness and pest control. We uphold these standards in every project, ensuring that your communal areas and individual apartments are pristine and pest-free.
Proven Track Record and Satisfied Clients: The measure of our success is the satisfaction of our clients. Over the years, we've built a strong track record of providing exceptional services to numerous Body Corporates and on-site managers. Our portfolio is filled with success stories, and our clients consistently applaud our commitment to quality and professionalism.
What Other Services Does Bennetts Offer?
We offer comprehensive services to cater to your various cleaning and maintenance needs. Here's a brief overview of the services we provide:
Carpet Cleaning: We specialise in professional carpet cleaning using advanced techniques and equipment. Our thorough cleaning process removes dirt and stains and rejuvenates your carpets, leaving them looking and feeling fresh.
Tile and Grout Cleaning: We excel in tile and grout cleaning, ensuring your tiled surfaces regain their original lustre. Our specialised cleaning methods eliminate grime, mould, and discolouration, leaving your tiles and grout sparkling clean.
Marine Carpet Cleaning: We offer marine carpet cleaning services for boats and marine enthusiasts. We understand the unique challenges of maintaining carpets on watercraft, and our expertise ensures your marine carpets stay in top condition.
Pest Control: Our pest control services are designed to safeguard your spaces from unwanted intruders. We use effective, safe, and environmentally friendly methods to keep pests at bay, ensuring a clean and pest-free environment.
Upholstery Cleaning: We provide professional upholstery cleaning to maintain the cleanliness and appearance of your furniture. Our techniques not only remove stains but also extend the lifespan of your upholstery.
Couch Cleaning: Regarding couches, we offer dedicated cleaning services. We understand the importance of a clean and fresh couch in your living spaces and ensure your couches receive the care they deserve.
Contact Us For the Best Body Corporate Carpet Cleaning and Pest Control Brisbane Services!
Contact us today for a free quote and discover the excellence that sets us apart. At Bennetts Services, we pride ourselves on delivering top-tier solutions tailored to your needs. Call us at 1300 661 008 to get started on a cleaner, safer, and pest-free environment for your Body Corporate.
Don't miss the opportunity to transform your spaces with our professional expertise. Reach out now and let us take care of your body corporate carpet cleaning and pest control Brisbane near me needs. Your satisfaction is our priority!