Pest Inspection Brisbane Building Professionals
Are unwanted pests causing you distress in your home? Are you tired of sharing your space with these bothersome intruders? Are you seeking reliable, experienced professional pest inspection Brisbane services to handle the issues?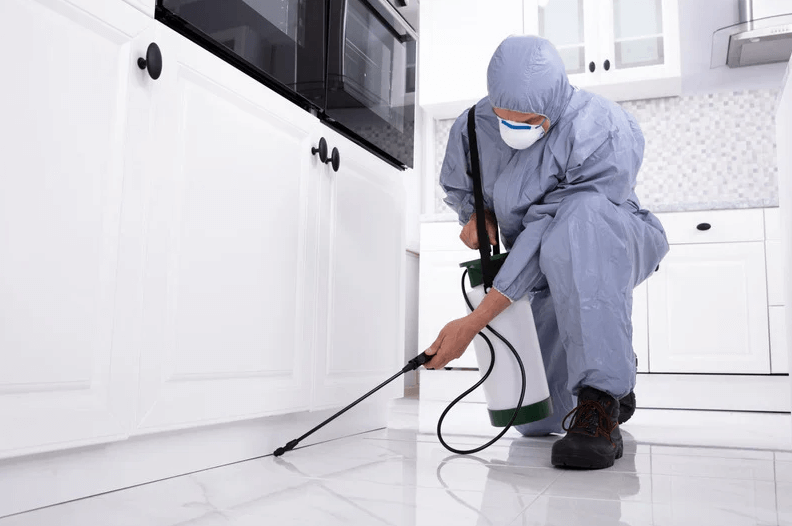 Well, the solution you've been searching for is just a call away. Reach out to the experts at Bennetts Services. Our mission is simple: to provide you with the peace of mind you deserve. By eliminating those unwanted guests from your living space.
What makes Bennetts the top choice for a pest inspection? Firstly, we are committed to your satisfaction with a 100% guarantee. We're not satisfied until you are, and we work tirelessly to achieve that goal. Moreover, we employ state-of-the-art devices and friendly extermination methods. Ensuring your home remains safe and free from harm.
So, if you're searching for a reliable pest inspection service in Brisbane, Look no further than Bennetts Services. We're here to provide you with the pest-free environment you deserve. So you can once again enjoy the comfort and peace of your home. Without the worry of creepy crawlies invading your space. Call our pest inspectors today, and let's reclaim your home together!
The Pest Inspection Brisbane Professionals
At Bennetts Pest Control, we understand that pests can really bother folks like you. That's why we want to assure you that when you choose our general pest inspection service. You're choosing a shield against all those pesky critters like cockroaches, rodents, silverfish, spiders, and termites. We're so confident in our abilities that we guarantee it!
We know that dealing with pests can be a worry, and we take your worry seriously. That's why we're dedicated to providing you with a trustworthy, expert, and swift service. That not only rids your home of pests but also leaves it smelling fresh as a daisy.
And here's the best part of our offer: if you're not thrilled with the results, we'll return and fix it for free!
So, if you're hunting for Brisbane's finest pest inspection service, look no further than Bennetts. Call us today at 1300 661 008 or message us. Let us help you reclaim your pest-free peace of mind. Your satisfaction is our promise.
Finding Pests in Your Home
Many of our valued customers reach out to us when they notice those unmistakable signs that unwelcome critters have made themselves home in their living spaces. These indicators are usually quite evident and can include things like finding pest droppings in various corners, an uptick in the presence of pesky cockroaches or spiders scurrying about, or even hearing the unsettling sounds of rodents scuttling within the walls or ceilings of your abode.
We know these situations can be distressing and are here to help. If you're experiencing any of these issues in your home, we strongly encourage you to contact Bennetts immediately. Our dedicated professionals are ready to provide effective pest control solutions tailored to your specific needs.
When contacting us, kindly note where you've observed these pest-related concerns. This information will assist us in customising our approach to address the problem areas with extra attention and care. Your satisfaction and peace of mind are our top priorities, and we look forward to ensuring your home remains a pest-free sanctuary for you and your family. Contact Bennetts today, and let us help you reclaim your home from unwanted intruders.
Termite Inspection
When it comes to pests, termites are a whole different ball game. If you find termites during your pest inspection, it's a big deal. Don't disturb them; let Bennetts handle it.
At Bennetts Pest Control, we are experts at termite control from homes. We can arrange for our professional team to treat your home for termites. Just leave the termites alone, give us a call, and we'll come to your Brisbane home to take care of all your pest problems.
To learn more about our top-notch termite inspection service, visit our termite inspections page.
The Pest Inspection Process
At Bennetts Pest Control, we believe in making pest inspections easy and hassle-free for our customers. Along with excellent customer service, we guarantee a thorough pest extermination because we stand by our promise of 100% satisfaction.
Booking a pest management service with us is simple. Just call us, and we'll arrange to inspect both the inside and outside of your home at a time that suits you. We'll then plan the best course of action based on the extent of the pest problem.
We check for all types of pests for every pest inspection and implement the necessary measures to eliminate them from your home.
After the initial inspection, we'll schedule a follow-up appointment with you at your convenience to conduct the pest control near me Brisbane service.
The Extermination Process
On the scheduled date, our pest inspectors in Brisbane team will thoroughly inspect your home, ensuring both the inside and outside are free from pests, and we'll make sure it stays that way.
We use environmentally friendly chemicals that pose no risk to your pets or children during the pest extermination. Additionally, we employ state-of-the-art devices to guarantee a comprehensive and high-quality extermination that completely rid your home of pests.
Pest Control for New Homeowners
If you're moving into a new home, your first call should be for a pest inspection at Bennetts Services. It's a legal requirement for new homeowners to have pest inspections before moving in.
No one wants to move into a new place only to discover cockroaches, spiders, rats, or termites lurking around. A thorough pest inspection is the only way to ensure your new home is pest-free and ready for you to live in.
Annual Pest Inspections
With an annual pest inspection, families in Brisbane can enjoy peace of mind knowing they won't have to worry about pests taking over their homes. After your initial pest inspection with us, we strongly recommend scheduling an annual inspection with your local Bennetts pest inspector.
There's nothing quite like the comfort of knowing your home is pest-free, reducing the health risks and hazards associated with pests. When you schedule an annual pest inspection with us, we'll keep track of your details and remind you in 12 months that it's time for another inspection. Rest assured, your information will remain confidential and not be used for advertising or shared with third parties.
Get a Pest Inspection Brisbane Quote
If you suspect a pest problem in your home, turn to Bennetts Pest Control to solve it. Whether you reside in Brisbane, Ipswich, or the Gold Coast, our pest management experts can come to your aid with our proven pest control process.
Getting a pest inspections near me quote from Bennetts Pest Control is a breeze. Simply provide your details at the top of any page to receive a free estimate via email, or call us at 1300 661 008 to get your quote over the phone and schedule your initial consultation. Your pest problems will be in good hands with us!