Are You A Real Estate Agencies in Brisbane That Needs Help With A Pest Tile Carpet or Dirty Couch Issue?
Are you striving for an impeccable presentation and enhanced safety in your property for a successful sale or rental? Looking to partner with professionals to handle the critical aspects of real estate carpet cleaning Brisbane and real estate pest control Brisbane services?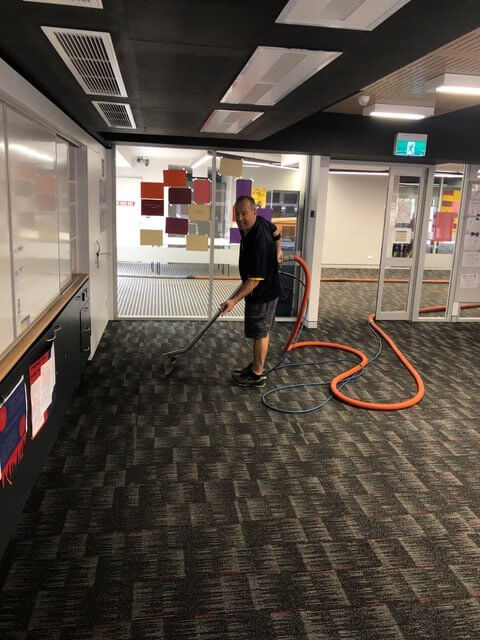 Ever considered how Bennetts can make a difference in elevating the appeal and hygiene of your property? Bennetts Services have been helping out the real estate industry for over 30 years.
Our complete services include:
Real Estate Pest Control
Real Estate Pest Inspection
Real Estate Carpet Cleaning
Real Estate Tile Cleaning
Contact Bennetts Services For Pest Tile & Carpet Issues in Brisbane
Bennetts Services recognises that a well-presented and hygienic property is pivotal in the real estate agency Brisbane realm. Our extensive experience and ongoing partnerships with numerous real estate companies in Brisbane underline our ability to uphold your property's highest standards of cleanliness, safety, and aesthetics as a one-stop shop.
Ready to transform your property into a pristine inviting space. That stands out in the real estate market? Why wait? Take the first step toward a property that exudes excellence.
Contact us today at 1300 661 008 for a free pest management quote. Experience the Bennetts advantage and elevate your property's presentation to a new level.
Our Real Estate Agencies Services Include:
Pest Control Extermination
Wondering how to keep your property pest-free and attractive to prospective tenants or buyers? Pests can significantly deter interest and even devalue your property. Bennetts understands the importance of a pest-free environment and offers top-notch real estate pest control services.
Our tailored treatments eliminate existing pests and proactively prevent future infestations. Our meticulous real estate pest inspections ensure your property remains a welcoming, pest-free space.
Comprehensive Carpet Cleaning
Are your carpets reflecting the cleanliness and allure your property deserves? Clean, fresh carpets can leave a lasting impression on anyone who enters your doors. At Bennetts, we excel in providing professional carpet cleaning services for the real estate sector.
Utilising high-pressure steam cleaning techniques, we delve deep into each carpet fibre, swiftly eradicating stains and embedded residue. Whether it's a single carpet or wall-to-wall carpets across larger areas, our expert team guarantees a pristine finish.
Brisbane Upholstery Cleaning
Want your furniture to look its absolute best and feel fresh for potential occupants? Our professional upholstery cleaning services cater to just that. From lounges and sofas to dining chairs and recliners, we expertly clean various types of furniture.
We use high-quality steam cleaning techniques to rid your furniture of deep-seated dirt and grime, ensuring it looks, smells, and feels revitalised. Experience a safe and gentle approach to furniture cleaning that truly transforms your space.
Brsisbane Tile Cleaning
Elevate the look and feel of your property with gleaming, spotless tiles and tiled surfaces. Our tile and grout cleaning services are designed to bring out the best in your property's tiled areas, including kitchen floors, bathroom tiles, and counters.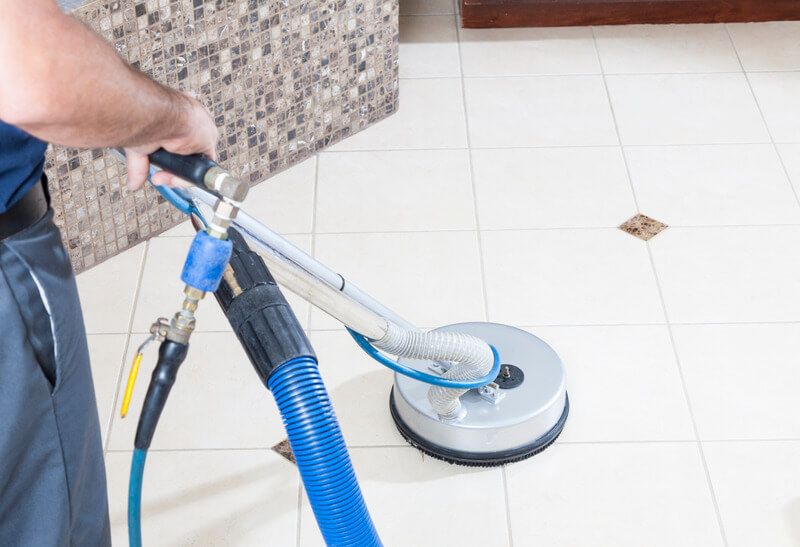 Using cutting-edge equipment and proven cleaning techniques, we effectively eliminate stubborn dirt and grime without causing any harm. Moreover, our professional sealing services extend the life of your tiles, offering enhanced protection and a fresh, renewed appearance.
Why Choose Bennetts?
Swift Turnaround- In the fast-paced world of real estate, timing is everything. At Bennetts, we prioritise speed and efficiency to ensure your property is ready to be sold or rented quickly. Recognising the criticality of time, our adept team is dedicated to delivering prompt services and desired results, helping you minimise vacancy time and expedite your property transactions.
Rich Experience- Trust is earned through years of unwavering dedication and expertise. With over 25 years of professional pest control and cleaning services, Bennetts boasts extensive experience. Our journey spanning two decades in the industry positions us as seasoned specialists, well-versed in understanding your specific needs and providing effective solutions. When you choose Bennetts, you choose a trusted partner with a legacy of excellence in Brisbane.
Tailored Solutions- We acknowledge that every property is unique, requiring tailored solutions that match its distinct requirements and financial considerations. Bennetts excels in offering personalised treatment plans, meticulously designed to suit your needs and budget. Whether it's routine maintenance or specialised treatment for unique cases, we adeptly craft a solution that optimises results for your investment.
Flexibility in Scheduling- Understanding the diversity of property availability and operational constraints, Bennetts offers the flexibility of scheduling. We adapt to your timeline, working during hours that align with your property's availability. Our commitment to flexibility ensures that your service appointments are convenient and seamlessly integrated into your schedule, even beyond typical office hours if necessary.
Affordable Excellence- Budgetary considerations are paramount; we value your financial prudence. At Bennetts, we offer cost-effective rates, ensuring you can maintain and service your properties without overspending. Our commitment to affordability is matched by a dedication to using proven products and techniques that save you time and money, delivering the desired results within your financial expectations.
Effective Pest Control for Real Estate Agencies Brisbane Options
At Bennetts, we understand the weight of responsibility that comes with managing your clients' investments. It's a role that demands ensuring their properties are impeccably maintained and presented.
With over 25 years of unwavering dedication to the industry, Bennetts stands ready with the experience, expertise, and tools needed to deliver prompt and exceptional real estate pest control near me and real estate cleaning Brisbane services.
We recognise that each property is unique and requires specific care. Our services are tailored to match the distinct needs of your properties, ensuring optimal results.
Call 1300 661 008 today to get a free quote and schedule an appointment with one of our specialists. If you have any questions or enquiries, please send us a message.