Best Nursing Homes Brisbane Tile Cleaning Carpet & Couch Cleaning Pest Control Services
Is the cleanliness of your carpets or tiles becoming a problem for you? A nursing home needs to reflecting by first apearances the level of care and attention you provide to your residents? By maintaining, the appearance of a pristine property is going to make life easier. Are you on the hunt or seeking a seasoned team. To maintain the care environment for your elderly community? Are you having issues with any type of pest in Brisbane related to the care facility.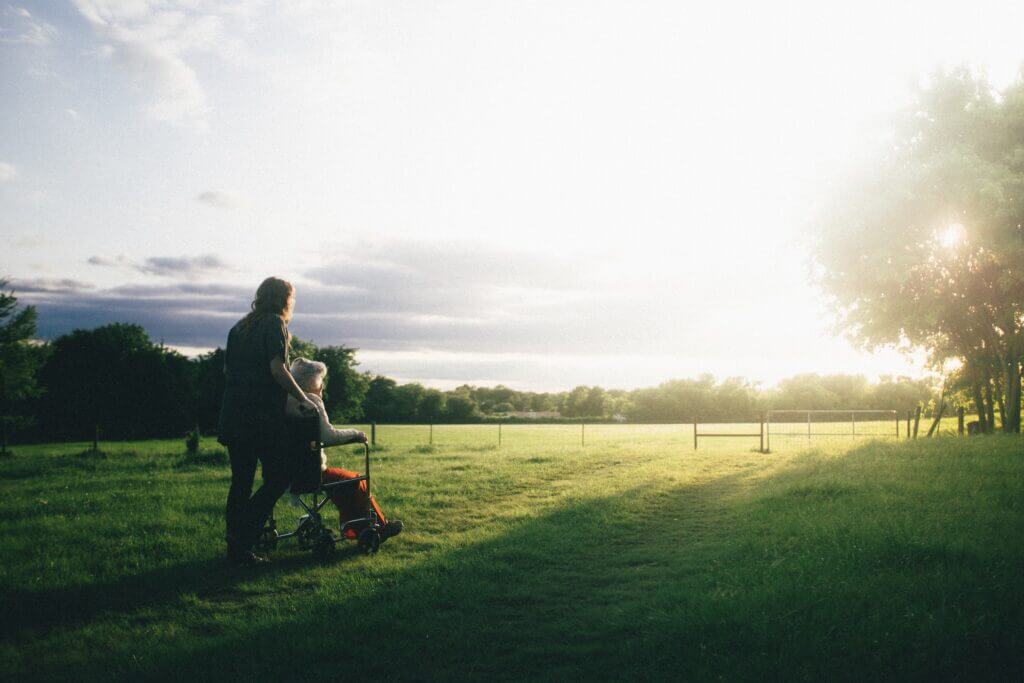 If experience a priority when it comes to entrusting a company with the upkeep of your nursing home? Look no further than Bennetts, the epitome of trust and expertise in nursing homes cleaning Brisbane and Nursing homes pest control Brisbane for over 30 years.
Bennets Services Has The Solutions For Nursing Homes Brisbane
Bennetts Nursing Home Services offers a range of services to elevate the cleanliness and comfort of your nursing home. From efficient pest control to rejuvenating carpet and upholstery cleaning, we've covered your every need.
We offer a variety of professional services that will help keep your aged care home clean, safe, and comfortable for your residents:
Nursing Home Pest Control
Nursing Home Carpet Cleaning
Nursing Home Upholstery Cleaning
Nursing Home Tile Cleaning
Creating a comfortable and hygienic living space for your elderly residents is our priority at Bennetts. Whether regular monthly maintenance or a specialised, thorough cleaning, we're equipped and ready. Get a free quote today by calling 1300 661 008.
Our Services Include
Nursing Home Pest Control
Our professional pest management services eradicate existing pests and establish preventive measures to keep your premises safe and comfortable.
From setting up termite barriers to bait stations, we handle invasive termites and various other pests, prioritising the well-being of your residents.
Nursing Home Carpet Cleaning
We utilise cutting-edge cleaning techniques to eliminate deep-seated stains and grime, including high-pressure steam and advanced rinsing.
Our process, reaching temperatures up to 230 degrees, ensures a thorough clean, enhancing the hygiene and aesthetics of your carpets. Whether routine maintenance or a deep clean for wall-to-wall carpets in your lobby, our proficient team is up to the task.
Nursing Home Tile Cleaning
Our skilled team specialises in restoring bathroom floors, kitchen counters, and other tiled areas, leaving them looking brand new.
We go beyond the surface to provide professional grout cleaning and effective tile sealing, making clean-ups easier and prolonging the life of your tiles. Elevate the cleanliness and appearance of your nursing home with our expert tile cleaning solutions.
Nursing Home Upholstery Cleaning
Our experienced team employs advanced steam cleaning techniques to remove dirt and grime, leaving your sofas, lounges and couches fresh and hygienic.
We are equipped to handle stubborn stains, marks, and odours, breathing new life into old and worn furniture. Let us help you maintain a clean and pleasant living environment for your residents with our professional nursing home upholstery cleaning.
Why Choose Bennetts?
Bennetts is a trusted name in the industry with a legacy spanning over two decades in pest control and commercial cleaning. Our extensive 25+ years of experience enable us to swiftly assess your situation and provide effective solutions tailored to your needs and budget. Having worked with numerous rest homes in South East Queensland, we deeply understand your unique requirements and the challenges you face.
Tailored Treatments to Suit Your Needs. At Bennetts, we recognise that each rest home is distinctive. This understanding drives us to craft personalised treatment plans that directly address the specific challenges on your property. Whether you require a one-time solution or a monthly treatment plan, our team can design a program that delivers the desired outcomes. We ensure your treatment plan aligns with your needs and financial constraints, maximising the value you receive.
Competitive Pricing for Value. Our rates are not just competitive; they represent true value for our exceptional service. We maintain competitive pricing by offering solutions that suit your needs and budget. Our commitment to using tried-and-tested techniques and products ensures you invest in effective, proven solutions. Your time and money are valuable to us, and we never recommend products that aren't tailored to your situation.
Flexible Scheduling for Your Convenience. Your convenience matters to us. Our flexible work hours provide ample choices when scheduling an appointment that suits your rest home's needs. We understand the challenges of scheduling service and maintenance in a rest-home environment, and we are ready to adapt to a timetable that best aligns with your operations and activities.
Swift and Efficient Turnaround. Time is of the essence for nursing homes. We recognise the urgency to swiftly and efficiently service your premises without disrupting your essential operations. At Bennetts, we work diligently to minimise disruption, ensuring you can resume normal operations promptly. We focus on delivering professional services with a quick turnaround, minimising any inconvenience to your facility.
Call Our Nursing Homes Brisbane Pest Control Tile & Carpet Cleaning Services
If you're seeking professional nursing homes pest control near me and nursing home cleaning services committed to maintaining the pristine condition and safety of your aged care facility, look no further than Bennetts.
With an extensive 25+ years of experience in the industry, we have been a reliable partner for nursing homes in Brisbane and the Gold Coast, ensuring their buildings remain clean and safe havens for their residents.
At Bennetts, we pride ourselves on our ability to swiftly and effectively address even the most intricate issues, providing you with peace of mind and confidence in our care.
Get a free, no-obligation quote today by calling 1300 661 008. If you need more information about our services, please send us a message.