Trusted Pest Control Brisbane Exterminators
Have you ever found yourself in a situation where creepy crawlies or critters are making themselves home in your house? Do you want a reliable and trusted solution to keep your living space pest-free?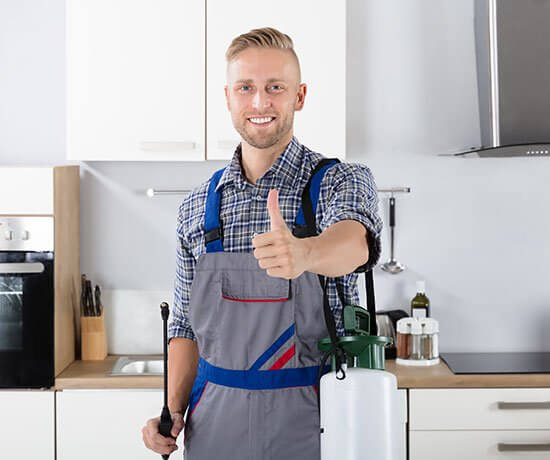 At Bennetts, we take pride in being your go-to pest control Brisbane experts. We're a top-notch pest control exterminator team, well-known and trusted, specialising in keeping your home pest-free. Whether you're battling pesky critters big or small, our expert pest management services have covered you.
Electric tilting treadmill fitness treadmill – search, buy, sell new & used: marathon electric treadmill, black
is alpha tren safe
nackt fitness-studio körper teen videos
We're your one-stop pest control in Brisbane solution for any household pest issue, ensuring you receive top-quality remedies tailored to your needs. Contact us today at 1300 661 008, and we'll provide a free quote!
About Bennetts
With Bennetts Home Pest Control, you can rest assured that you're receiving top-notch service designed specifically for you, our valued customers. We understand that dealing with pests in your home can be a hassle, so we go the extra mile to make your experience with our pest control near me experts exceptional and hassle-free.
1. Exceptional Customer Service
Our commitment to you begins with exceptional customer service. We pride ourselves on offering the best customer support in the pest control industry. We put you, our customer, at the forefront of everything we do.
Why? Because when we understand your unique needs, we can provide the most effective solutions for your property. Our focus on exceptional service results in better pest removal and prevention for you.
2. Years of Pest Control Experience
Bennetts Home Pest Control is a family-run business with over 50 years of invaluable experience in termite inspections and pest control. Our long history in the industry has sharpened our expertise, giving us a deep understanding of pest control and management.
This means we know how to tackle various pests in different situations. Our team includes licensed pest control technicians, including timber pest experts specialising in termite control, who rank among the best in the industry today.
3. Treatment for Every Pest
Pests come in all shapes and sizes, and dealing with them requires a tailored approach. At Bennetts, we've covered you with treatments and pest control services for every common household pest. Whether you need to remove unwanted critters from your property or prevent them from invading in the first place, we have the right solutions to suit your needs.
4. Tailor-made Pest Control Treatments
We understand that every home is unique, and pest problems can vary. That's why we take a personalised approach to pest control. When you choose Bennetts, we'll craft a customised treatment plan for your property.
Your home's specific requirements will guide our pest management solutions, ensuring that we address your pest issues effectively and leave no room for unwelcome guests.
5. Brisbane-wide Service
Our service extends throughout Brisbane and its surrounding areas. Whether you reside in the city's heart or the outer suburbs, you can rely on Bennetts to rescue you.
Our clients range from domestic homeowners to commercial projects, covering a broad geographical span from Burpengary in the northern suburbs to Kingscliff in the south and Ipswich in the west.
We understand that Queensland's beautiful natural environment is one of our state's greatest assets, but it can also bring pest challenges to your doorstep. Bennetts is here to do the job regardless of where you call home.
How Do I Contact Bennets Services?
Rest easy knowing that your home and family are protected with Bennetts Home Pest Control. Don't hesitate to contact us today for any questions or inquiries.
Contact Brisbane's best pest control at 1300 661 008 or message us. We're here to serve you and ensure your pest problems are a thing of the past.
Choose Bennetts Pest Management & Pest Control Brisbane
No matter what kind of pest is causing you trouble, we've covered you with our comprehensive pest control services. We understand that dealing with pests can be a real headache, so we're here to simplify it.
Whether you're facing termites, cockroaches, bed bugs, silverfish, pantry moths, rodents like mice and rats, spiders, white ants (which are sometimes called termites), carpet beetles, or fleas, we have the expertise and treatments to take care of them all. Let us break it down for you:
Pest Control List Of Bennetts Services
Termite Control and Treatment: When it comes to termites, we tailor our treatments to your property and specific situation. We use various methods to tackle these wood-munching pests, including baits, repellents, non-repellents, wood treatments, and fumigation.
Cockroach Pest Control: We have a range of techniques, from dusting to spraying, to combat cockroach infestations. Our approach depends on the unique needs of your property.
Bed Bugs Pest Control: Bed bugs can be a nuisance, especially in bedrooms and living areas. Our treatments are designed to eliminate these parasitic bugs from your home.
Silverfish Pest Control: To prevent silverfish from multiplying and causing further problems, we offer treatment plans that include egg removal and effective treatment.
Pantry Moths Pest Control: Stubborn pantry moths and their larvae can contaminate your food and pantry supplies. Our solutions are designed to get rid of them and prevent future infestations.
Rodent (Mice and Rats) Pest Control: We remove these pesky rodents and take steps to prevent future outbreaks. If nests are in your home, we'll eradicate them.
Spider (including Redbacks) Pest Control: Spiders come in different shapes and sizes, as do our treatment plans. We'll effectively remove and prevent various types of spiders from bothering you.
White Ants Treatment and Control: Termites, often called white ants, can cause serious structural damage. Our white ant treatment is here to protect your property.
Carpet Beetles Treatment: Carpet beetles can be notoriously difficult to remove. Our treatment plans are designed to remove them and prevent their return.
Flea Control and Treatment: We understand the importance of protecting your family and pets from fleas. Our treatment and prevention programs are highly effective.
Get Piece Of Mind Today
No matter which pest control service you require, you can count on us to solve your pest problem. We aim to make your life easier by ensuring your home is pest-free and comfortable.
So, don't let pests disrupt your peace of mind. Let us handle them for you. Your satisfaction and peace of mind are our top priorities!
Complete Pest Control Brisbane Process
At Bennetts, we understand that dealing with pests can be a nuisance. That's why we've developed a systematic approach that combines common-sense strategies with years of hands-on experience in pest management. We believe in simplifying the process for our valued customers, ensuring a hassle-free and effective solution to your pest problems.
Investigate and Survey
Our journey to pest-free living begins with a careful investigation. We thoroughly examine all reported pest sightings in and around your property. This initial step helps us assess the extent of the infestation and gives us a clearer picture of your pest challenges.
Full Property Inspection
Taking it further, we conduct a comprehensive inspection of your entire property. This includes a meticulous examination of both the exterior and interior environments. Our experienced team is adept at identifying existing pest issues and potential problem areas that may have gone unnoticed.
Formulate Treatment Plan
Once we've gathered all the necessary information, it's time to craft a customised treatment plan tailored to your unique situation. Our experts analyse the data collected during the survey and inspection stages to determine the most effective action. We'll recommend the best treatments and prevention strategies to ensure your property remains pest-free in the future.
Treatment Implementation
With your approval, we put our meticulously crafted plan into action. Using a wide range of top-tier, safe, and extensively tested products, we work diligently to eliminate the pests that have invaded your property. Rest assured, our treatments effectively remove pests and are designed to protect you, your family, and even your beloved pets.
We don't stop at just removing pests. Our goal is to prevent their return. Our Brisbane pest control solutions ensure that the targeted pests do not come back to haunt you.
Home Pest Control Brisbane
Pests have an annoying habit of showing up uninvited, whether you're in the comfort of your home or at your workplace. But fear not, because Bennetts is here to offer you peace of mind.
Our licensed pest control experts in Brisbane are dedicated to providing tailored solutions for your property. No matter what type of pest has infiltrated your home, you can rely on us to swiftly and effectively restore your life to normalcy with minimal disruption.
Don't let pests take control of your living space. Take the first step towards a pest-free environment today. Call us at 1300 661 008 or contact our pest control near me Brisbane team for a free estimate.
Your comfort and safety are our top priorities, and we're here to ensure that your pest problems become a thing of the past. Trust Bennetts for comprehensive and hassle-free pest control solutions.