Is maintaining a clean and safe student environment a top priority for your school? Ever wondered how to enhance the learning experience for students by fostering a pristine and hygienic setting? Are you seeking professional schools and learning centres carpet cleaning options in Brisbane and or high level school pest control Brisbane services designed specifically for educational spaces ?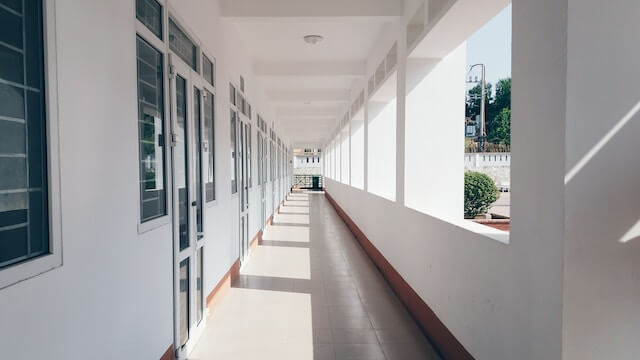 Schools in Brisbane should look no further than Bennetts Services, your trusted partner in school facility maintenance. As a rule we manage most schools in Brisbane when it comes to carpet cleaning or pest control. Over 30 years we have developed a system. That works well for any school in the Brsibane Metro.
If you have have a need for carpet cleaning or pest control services for your school environment send us a message or call us on the number at the top of the page.
We Offer Tailored Solution For Educational Institutions
Bennetts Schools and Learning Centres Services offer comprehensive services tailored to educational institutions. We cover everything from thorough carpet cleaning to effective school pest control, meticulous tile cleaning, and rejuvenating upholstery cleaning.
Imagine your school where every nook and cranny reflects cleanliness and care. Bennetts' dedicated professionals are committed to achieving this vision for your school. Call 1300 661 008 today to get a free quote.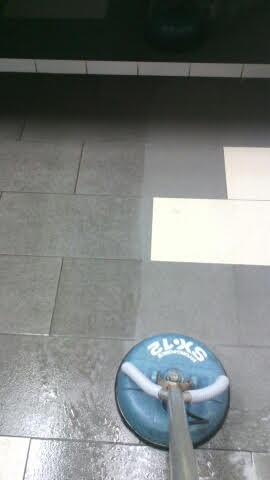 Our Comprehensive List of Services
Effective Pest Control Services – We are the guardians of your school's hygiene. Our expert school pest control ensures the elimination of various pests including termites, cockroaches, rats, spiders, ants, and fleas. Moreover, our school pest control treatment plans are proactive, preventing infestations and safeguarding your premises from future invasions.
Carpet Cleaning for a Pleasant Learning Atmosphere – Our commercial carpet cleaning services make that vision a reality. Bennetts employs state-of-the-art, high-steam cleaning techniques to breathe new life into your office and library carpets. Our deep and thorough cleaning ensures a welcoming and pristine environment for students and staff.
Upholstery Cleaning for a Professional Finish – Our professional upholstery cleaning services extend beyond aesthetics; they promote a healthy atmosphere. We cleanse sofas and upholstered furniture using proven steam cleaning techniques, ridding them of dirt, odours, and stains. Create a conducive environment that speaks of care and attention for all.
Tackling Grime and Enhancing Hygiene with Tile and Grout Cleaning – Our tile and grout cleaning services combat stubborn dirt and grime effectively. We employ high-pressure cleaning and high extraction techniques to ensure your tiled surfaces remain sparkling. Additionally, our professional tile sealing services add a layer of protection, extending the life of your tiles.
Why Choose Bennetts for School Cleaning and School Pest Control?
We've established ourselves as a beacon of trust in maintaining clean, pest-free educational environments in Brisbane. Here's why discerning schools in Brisbane continue to rely on us:
Unmatched Experience – Spanning over three decades in the industry, our wealth of experience is a testament to our expertise in school cleanliness and pest eradication. Having encountered and successfully handled many school pest and cleaning challenges, we possess the knowledge and hands-on experience to provide sound advice and highly effective solutions.
Tailored Treatment Strategies – We acknowledge the distinctiveness of every educational facility. Thus, we are ready to craft tailored treatment plans that perfectly align with your requirements. With our expertise in customising treatments for schools and educational centres, you will receive solutions that precisely cater to your needs and budget.
Competitive Pricing – At Bennetts, we firmly believe in offering exceptional services at prices that remain highly competitive in the market. Our rates are designed to help you optimise maintenance costs while ensuring you receive a service that exceeds expectations. We are committed to providing true value for your investment.
Adaptability and Flexibility – We value your time and the need for minimal disruption during active school seasons. Our team is adaptable, offering flexible scheduling options that align with your convenience. This flexibility allows you to plan maintenance, ensuring it harmonises seamlessly with your school's activities and minimises interruptions to students and classes.
List of Schools in Brisbane We Already Complete Work For
Here are some of the Brisbane schools who trust us to keep their facilities clean and pest-free:
Marshall Road State School
Ithaca Creek State School
Loganholme State School
Northfolk Village State School
Musgrove Hill State School
Payne Road State School
Shailer Park State School
Serviceton South State School
Cleveland State Primary
Wishart State School
Tullawong State School
Skills Tech Aust
Ironside State School
Ferny Grove State School
Belmont State School
Lota State School
Murrarie State School
Petrie Terrace State School
Burrowes State School
Christ the King Primary School
Alexandra Hills State School
Pimpama State School
Carbrook State School
Grand Ave State School
Redland Bay State School
Richlands East State School
Chatswood Hills State School
Dayboro Primary School
Durack State School
Dutton Park State School
Enoggera State School
Tingalpa State School
Upper Mt Gravatt State School
Carpet Cleaning, Tile & Grout Cleaning & Pest Control Solutions – School and Other Education Facilities
Finding dedicated professionals to maintain the cleanliness and hygiene of your educational facility is now effortless with Bennetts by your side.
We offer a comprehensive spectrum of school pest control and school cleaning services tailored to schools and educational institutions, ensuring a clean, pest-free environment that nurtures learning and growth.
What Bennets Services Promises You
We prioritise the cleanliness and safety of educational facilities, offering a wide-ranging suite of services tailored to cater to the unique needs of schools and other learning environments. Our goal is to create an atmosphere that fosters growth and well-being. Through meticulous attention to cleanliness and school pest control near me.
Call 1300 661 008 today to learn more about our school cleaning services and school pest control. Our team can visit your school and give you a free, no-obligation quote that will give you an idea of what to expect and how we can help. If you have any other questions or enquiries, feel free to send us a message.