Best Tile Cleaning Brisbane Options
Are your tiled floors and surfaces losing their shine? Wondering how to effectively clean deep-seated dirt and grime? Looking for professional tile cleaning Brisbane services and or grout cleaning? Look no further than Bennetts Tile Cleaning Brisbane!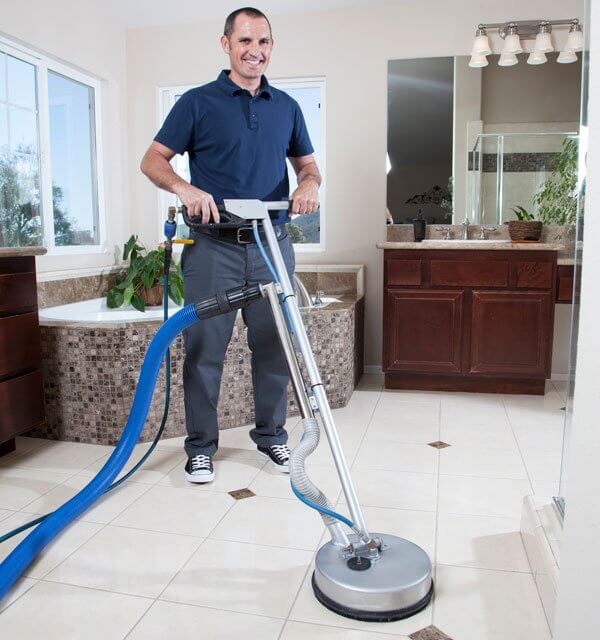 Bennetts Tile & Grout Cleaning Brisbane services stand out with a combination of expertise and cutting-edge equipment. What sets us apart is our versatility. Our skilled grout tiles cleaners will revitalize any tiled surface within your home.
Bathroom Floors & Kitchen Counters
We've got you covered from bathroom floors to kitchen counters and every tiled nook and cranny in between. Whether you need routine tile maintenance or a professional deep clean to banish stubborn grout debris, Bennetts Tile Cleaning Brisbane work delivers consistent results. Our commitment to excellence means you can count on us to get the job done, every single time.
Simply contact us for a quote on our tile and grout cleaning services in Brisbane. Call us at 1300 661 008, and let Bennetts Tile Cleaning Brisbane bring back the shine to your home.
Our Full Tile Cleaning Brisbane Services & Grout Cleaning Options
At Bennetts, we take immense pride in offering top-tier professional grout tiles cleaning services to the vibrant community of Brisbane. We understand your tiled floors and surfaces are functional and part of your home's aesthetic appeal. That's why we've invested in cutting-edge technology and expertise to ensure your tiles look and feel new again.
Advanced Cleaning Technology: At Bennetts, we leverage the power of cutting-edge equipment, including a high-pressure, high-heat extraction machine that achieves remarkable results. This remarkable technology eliminates up to 90% of all dirt, stubborn stains, and grease that have accumulated on your tiles.
We Use Safe But Powerful Tile & Grout Cleaning Equipment
Our machine will exert pressure upwards of 1000 psi while deploying scalding steam at temperatures of up to 240 degrees Fahrenheit. This formidable combination penetrates deep into the pores of your tiles, lifting out deeply ingrained grime. With Bennetts, you can trust us to revitalize your tiled floors, leaving them looking and feeling like they were just installed
What We Can Clean Exactly?
Bennetts expertise covers a wide array of areas and furnishings within your living space:
Specialise in cleaning tiled floors in bathrooms, kitchens, and other living areas
Excels at revitalising the appearance of both indoor and outdoor pavers
Ceramic tiled floors can be challenging to maintain, but our team is well-equipped to handle the task
If you have unique tiled surfaces or tiles that require specific care and treatment, simply inform us. We'll tailor our approach accordingly. Our experts will assess your needs and provide personalised solutions to ensure the longevity and beauty of your tiles.
Why You Need Professional Grout Tile Cleaning in Brisbane?
Maintaining Clean and Sanitary Tiles
Cleanliness and sanitation are paramount when it comes to maintaining the beauty and hygiene of your home. Tiles, ubiquitous in various living spaces, are particularly susceptible to accumulating dirt and moisture. Creating an environment ripe for mould growth and harmful bacteria like E. coli, salmonella, and listeria.
This is where professional grout tiles cleaning proves indispensable, capable of delving deep into tiles to eliminate entrenched dirt, grime, and bacteria that standard cleaning methods simply cannot reach.
Preserving Tile Integrity
Professional tile cleaning is a guarantee that your tiles endure the test of time. Maintaining their resilience and aesthetic appeal, regardless of their age. Addressing common concerns such as discolouration, staining, and mould. This specialised service revives old tiles to their former glory, while safeguarding the vibrancy of new ones.
The expertise of professional tile cleaning can transform aged tiles. Giving them a rejuvenated appearance and sustaining the freshness of newer installations.
Expertise, Equipment, and Precision
The art of proper tile cleaning transcends basic mopping with soap and water. Without the correct skills and equipment, leaving this task to professionals is prudent.
A skilled tile cleaning team like ours will profoundly understand which equipment, products, and techniques will yield optimal results. This knowledge is especially critical if your home features various types of tiles, each requiring distinct care.
Safeguarding Your Investment and Time
Mishandling tile cleaning can easily damage your tiles and surfaces, leading to costly retiling and repairs.
Professional tile cleaning by Bennetts ensures a meticulous approach. Minimising the risk of damage during the cleaning process and prolonging the lifespan of your tiles. Doing so also defers the need for retiling or repairs, thus safeguarding your investment.
Efficiency in Every Aspect
Tile and grout cleaning demands significant labour and time, making it a labour-intensive task. Entrusting this responsibility to us as professional grout tiles cleaners. Liberates you from the hours spent bent over floors, meticulously scrubbing and cleaning.
Our Professionals bring expertise and efficiency to the table. Allowing them to complete the task in a fraction of the time. With a level of thoroughness that exceeds what can be achieved independently.
Say Goodbye to Dirty Tiles and Grouts
Bid farewell to unsightly, dirty tiles and grouts. Welcome a new level of cleanliness and freshness for your tiled floors and surfaces, courtesy of Bennetts Tile & Grout Cleaning Brisbane.
Our team of experts is equipped with the knowledge and experience to deliver a thorough and meticulous cleaning process. We pay attention to the details, leaving no tile untouched in our pursuit of excellence.
Contact Bennetts For Effective Tile Cleaning Brisbane Services & Grout Cleaning
At Bennetts, we leverage the most effective techniques and advanced cleaning equipment designed to penetrate deep into the pores of your tiles, eradicating stubborn dirt, grease, and grime.
Our comprehensive tile cleaning near me services cover Brisbane and its surrounding regions, ensuring that you receive top-notch solutions no matter the level of grime.
Contact us at 1300 661 008 to avail of exceptional deals from Bennetts. Our friendly representatives are ready to assist you. Providing detailed information and addressing any inquiries you may have about our tile & grout cleaning services in Brisbane, feel free to send us a message.