Upholstery Cleaning Brisbane & Couch Cleaning Options
Is the upholstery on your couch starting to show signs of wear and tear. Particularly in homes bustling with children or pets?
Have accumulated dirt, odours, and stubborn stains left your furniture looking less or smelling less appealing? Are you aware of the potential health risks of neglected upholstery in your Brisbane home? Professional Couch Cleaning and upholstery cleaning Brisbane services in the home is a must!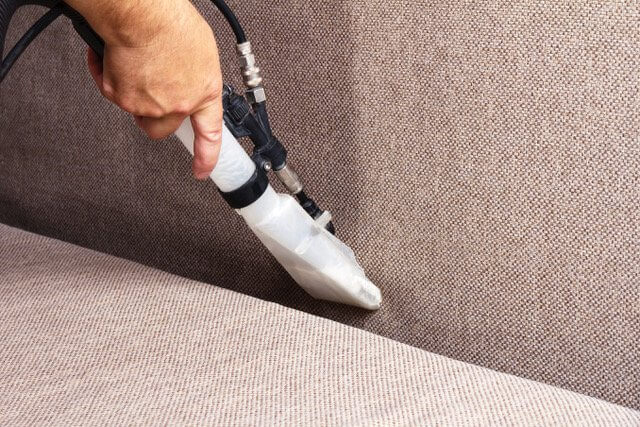 Bennetts Upholstery Cleaning Brisbane use advanced techniques and specialised solutions. To remove dirt, stains, and odours, leaving your upholstery fresh, clean, and inviting.
Investing in sofa cleaning and upholstery cleaning is an investment in your home's overall well-being and appearance. Reach out to Bennetts Services in Brisbane today on 1300 661 008, and let us transform your upholstery, giving it the care and attention it deserves.
High-Quality Steam Cleaning For Upholstery & Couches
Buried within the upholstery of your everyday household furniture lurks dirt and grime. Silently undermining the structural integrity of the linings and materials.
Opting for professional upholstery cleaning in Brisbane. Is the surefire way to guarantee that your upholstered surfaces look, feel, and smell their absolute best and endure longer.
Leveraging our extensive experience in the industry, we employ proven and reliable methods to eradicate visible stains and marks on your furniture. Our work delves deep into the fabric, eliminating all unseen and unwelcome layers of dirt, smells and dust.
We Clean All The Surfaces
Couches
Recliners
Dining Chairs
Call For Our Couch Cleaning and Upholstery Cleaning Brisbane Service!
When you choose Bennetts for couch cleaning and upholstery cleaning near me. You're embracing decades of trusted experience synonymous with our reputable name. Our vans are equipped with the top-of-the-line steam cleaning apparatus in heating our hot water.
This meticulous approach ensures that when we complete our service. We leave with all the accumulated dirt, dust, odours, and grime from your upholstery. Rendering it aesthetically refreshed and invigoratingly new in scent and touch.
Professional Upholstery Cleaning Will Add Years To Your Furniture.
For further insights into Bennetts upholstery cleaning services in Brisbane, don't hesitate to contact our dedicated customer service at 1300 661 008. We're eager to address your inquiries or schedule a convenient appointment. Additionally, consider exploring our tile cleaning service for a comprehensive transformation, leaving your kitchen and bathrooms gleaming and revitalized.