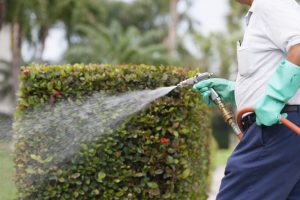 If you own your own property, whether it is a home or business, you will need to consider pest control. Pests can cause serious damage to your building, be unhealthy for the people living or working in it, and cause noise and discomfort for anyone who is nearby. Even if you do not currently have any pests in your building, you will need to consider preventative measures to ensure that they do not move in!
Many people ask the question, do I need a pest control expert, or can I take charge of this task myself? The answer to this question will be different for different people, depending on your building, your circumstances and your budget. Like any job though, hiring professionals will always bring about the best results. Pest control experts have the knowledge and skill to keep your property, family and or business safe from harm.
Do you have young children and pets?
Products and chemicals that are designed to treat pests can be harmful to children and pets, if they are not used correctly or in the right situation. If you are concerned about the health and safety of your family, you will be best to employ the services of a pest control expert, as they will know the right products to use to get rid of the pests, without harming the ones that you love the most.
Do you want to get rid of your pests fast?
If you want the job done, and done right the first time, ensure that you hire a professional. If you have pests in your home or business already and you are in a hurry to get them removed without any fuss, a pest control expert is the best way to go. Many people think that they can quickly treat the pests themselves, and often end up making the problem worse. They can even disrupt the pests, causing them to breed or become agitated. Avoid this problem by hiring a professional, as opposed to treating the pests yourself.
Are you concerned about your building?
Pests such as termites can cause serious damage to a valuable building, and you will want to prevent them coming into your property and becoming a problem in the first place. Talk to a pest control expert, about a preventative plan that will not cost much, but that will ensure that pests will not cause your building damage in the future. It will not cost a lot to prevent pests, but it will cost much, much more to get rid of them and fix the damage after they have arrived.