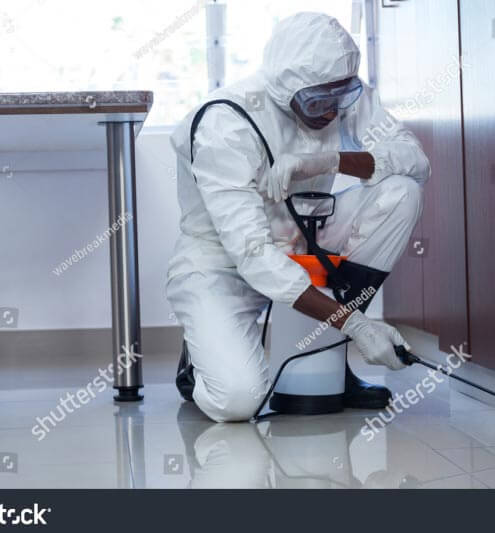 Real estate is one of the biggest investments that the average Australian will ever make, so it's important that buyers find out as much about a property as they can before they make a commitment.
There are many faults and problems with houses that can be invisible to the naked eye. One of these is termite damage, or damage from other rodents and pests. A pest inspection looks for pest infestation and associated damages. The small cost involved is negated by the peace of mind you will receive.
Pest inspections are the responsibility of the buyer – while a standard contract includes a clause allowing the buyer to obtain a building and pest inspection, the seller has no obligation to offer one, nor to disclose building faults unsolicited. However, the vendor may not refuse a buyer's request for an inspection. If the pest report findings are 'unsatisfactory to the buyer' they may terminate the contract. Pest inspections are important because buyers are not protected from the law if they do not do their due diligence and end up purchasing a lemon.
A qualified pest inspector will cover the entire house, paying particular attention to areas where pests are known to build nests and breed. Modern technology like thermal imaging cameras, which uses infrared radiation to take images similar to an x-ray, are allowing pest inspectors to broaden their search. Thermal imaging can take a closer look at areas that are naked to the human eye, turning up pests in the most unusual of locations.
Termites are the most common type of pest that inspector looks for but other pests, such as cockroach infestations and rat and mouse nests, can be discovered.
The best time to purchase a pest inspection is before you start negotiations. Termite findings aren't necessarily a bad thing – if the damage is minimal and contained to one area, you might be able to use your pest report as a bargaining chip. In the case of a simple pest infestation, you might only need to fork out a few hundred dollars for fumigation, but can save thousands on the cost of the house. It is up to you to decide if the cost of repairs is offset by the reduction in the price.
At the end of the inspection, you will receive a pest report from the inspector. Don't be afraid to ask the inspector to explain any parts you don't understand. It is important that you fully comprehend the results of the pest report before you make any decisions regarding the purchase of the property.
Before choosing a pest control company, there are a few questions you should ask:
– Is the company licensed, qualified and experienced?
– Do they have a good reputation?
– Will they talk through the report with you and answer any questions you may have?
For more advice from a team of professional pest controllers or to book a pest inspection, call Bennetts Pest Control today on 1300 661 008.