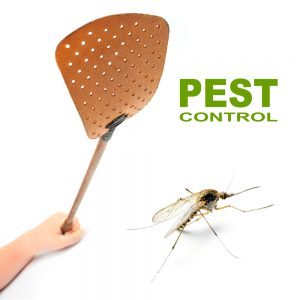 The holiday period is just around the corner and you're probably planning a well-deserved getaway. The household chores and checks can be left until later, when you're not over worked and exhausted, maybe when your kids are old enough to help. Or when you have kids. Or a neighbourhood teen volunteers. Sadly, it is down to you to protect your home against creepy crawlies, rodents, insects and mites – we can help you put together a plan that will minimise your Bennetts Pest Control bill over the next six months and future proof your home so you CAN relax completely!
Get Cracking –
Check your home for exterior and interior decay. Common symptoms include cracking, chipping and decay between skirting board, around windows, paint work and cupboard spaces. Also take this opportunity to do a quick yard check of your water lines and note any damage there.
Get Screened –
QLD is the home of the Queenslander, the traditional timber home with huge windows…and no screens. If you're an owner-occupier, give the house a good upgrade and install or repair insect screens. If you're a renter, put in a request for fly screens or point out any rips, tears or points of decay that may need landlord attention.
Don't Be an Open Harbour –
Mosquitoes love stagnant water. If you have a water feature or a pool, make sure the water is always circulating and fresh through a filter or pump. Check your guttering and clear any blockages and be mindful of areas that struggle to dry quickly after rain, protecting them from the elements.
Clear Leftovers –
Stray leftovers from pet bowls – even your bowls – will attract and feed a host of pests. Always clean dishes and pet areas. Similarly, clean up after preparing lunch of dinner, wipe down benches and make sure all surfaces are free of crumbs or drink circles.
Store Smart –
If your pantry is a bit of a war zone, use this opportunity to sort it out. Seal every open package in a container, jar or zip lock bag, throw out any old food or packaging, and wipe away spills, scraps and crumbs.
Unclutter Your Bin Area –
We forget the bin is a major site of pest activity. Flies, roaches and rodents all love the putrid environment of the garbage bin, relishing any clutter or refuse falling into their clutches. All it takes is 10 seconds and a fly is inside your bin – pretty soon, you'll have maggots. Keep on top of your bin environment and make sure it isn't somewhere pests would want to hang out. They don't need extra encouragement.
Set Traps and Baits –
Be smart and set up a perimeter of baits and traps in high traffic areas – under furniture, in the kitchens and crawl spaces. Be aware of pets and children.