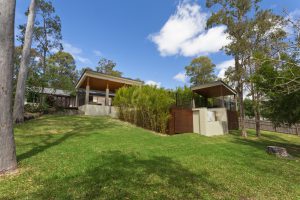 With the days of heavy rain we've experienced over the last months in Brisbane and surrounding areas, there's a chance that the defences around your home to protect against termites may have been compromised.
If you're home has a chemical termite barrier under or around your home recent rains and localised flooding in the Brisbane area could have moved treated soil away from the concrete slab or base of the home and moved untreated soil, providing a bridge of sorts for termites to access your home.
If water has made its way into the home there is an increased chance that the water may have soaked into timber. Damp or wet timber is even more attractive to termites so it's important to identify and understand whether water may have breached the home and infiltrated any timber.
Does flooding and recent rain increase the threat of termites?
BASF the company behind Termidor, the world's most used termite treatment makes the point that as well as the potential to compromise termite barriers, wet weather can provide termites with food and moisture sources. Wet soil is preferred by termites and if this is combined by timber debris which is often left behind as water recedes, this could contribute to attracting termites to your home.
Will my termite treatment still work if flooding or heavy rain has occurred?
If there has been recent rain or flooding around your Brisbane home and you're concerned about the integrity of your existing termite treatment, there are some indicators which should motivate you to call a professional termite inspection sooner rather than later. Treated zones may need to be retreated if:
– Soil has eroded around the base of the home from water
– New soil has been moved around the home from flooding
– Landscaping has been added or repaired and treated zones have been disturbed.
– You have used other inferior termidicides which are have a high water solubility i.e. the treatment leaches through the soil.
If in doubt it's best to schedule your annual termite inspection as soon as possible since termites can move very quickly – especially after wet weather.
Call Bennetts Pest Control in Brisbane today for more advice. Phone 1300 661 008