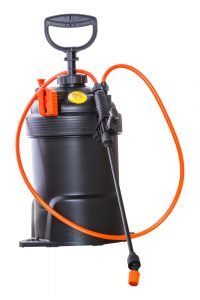 One of our most common questions our treatment team are asked here at Bennetts Pest Control is if there is anything that they need to do to prepare for a pest control treatment. Depending on what pests you are having treated will depend on whether we're working outside or inside and your pest control technician here at Bennetts Pest Control will explain this in more detail when you make your booking.
Here are some general guidelines about how to prepare for us arriving and what you can expect from your pest control treatment.
General Guidelines to Prepare for Pest Control
If we're working inside to combat cockroaches, fleas and ants we advise to:
– Clear all food items off bench tops
– Move storage items, shelving and furniture away from walls to provide the best access to wall skirting.
– Cover any fish tanks and switch off the pump.
– If your home is raised, move any items that could block access for the pest controller.
For flea treatments we also recommend to mow the lawn which will help our treatment be most effective and have your pet treated for fleas BEFORE we arrive. Depending on the pest we will use a number of different treatments including sprays, gels, and baits.
For flea, roach and ant treatments we also recommend that you and your pets leave the property while we spray and wait for a few hours (2-4 hours depending on the time of year) while the treatment completely dries. Once the treatment has dried you'll be good to go.
Are the treatments safe for my children and pets?
The pest control treatments that we use here at Bennetts Pest Control are specially formulated at low concentration making them safe to use around the home but also in hospitals, schools and other sensitive locations. Since pest problems begin outside we use the treatments outside wherever possible and only spray inside in a careful and controlled manner. You can also rest assured that the chemicals have been tested so they will not damage your carpet or other surfaces in the home.
We hope this has eased some concerns you might have about a pest control treatments and answered some questions about what you can expect from a treatment.
If however you have any more questions about our Brisbane pest control services there we're ready to give you the answers so don't hesitate to give us a call today! – Phone 1300 661 008